Two day classic orienteering race, which will take place in Eastern Washington on February 27/28 2016. Be prepared for some serious O'fun!
Latest updates: start lists shared; email to all participants sent. If you have not received that, check email and let us know.
Day 1
Start window: 11:59-14:00. Start times will be assigned. Max time 3 hours.
Location: Crab Creek area.
Parking: by small roads, on the side of the larger road, not disturbing environment. Approximately here. There is also a bigger parking lot some half a km W; there is also a bathroom there. Discover pass needed!
Directions: From Beverly, WA, go East on Road 17 SW. Parking on the N side of the road approx. 5.3 miles from Beverly. Some small roads go North from the main road, park there if possible, but not on the one that leads to the Event Center, depicted in the map fragment by the triangle. Race start is on the other side of the old railroad grade. If you cross Lower Crab Creek, you are too far. Please be respectful of other users and vegetation.
Location from gps-coordinates.net:

Milwaukee Rd (railroad grade), Royal City, WA 99357, USA
Latitude: 46.833818 | Longitude: -119.816712
Map and courses
This is a new map, encompassing marvelous views of Saddle mountain, areas of complicated local small features, large scale features, general Eastern Washington desert vegetation, some water features due to nearby Crab Creek, mostly open running with some sand-dunes-like sand.
LIDAR based 5m contours are used on the map, but plenty of form lines added. An interesting local feature is some form of natural ditch - usually rocky sides; similar to what train course would look like when it cuts through a hillside. Green circle is used for bigger tree, green dot for a standing out bush. Green cross - rootstock, stump or dead/fallen tree. Narrow ride symbol used for hard to notice but existing old roads or old (temporary?) railroad bed parallel to one that is a trail now.
The land is somewhat soft; wet legs will be very likely.
Fieldwork amount: 6x7hour man-days.
Courses have been designed:
12.3k, 125m, 21 controls
6.2k, 65m, 14 controls
4k, 50m, 10 controls.
The long course will be printed out on a 1:15000 map; the rest will be 1:10000 scale.
Crab creek area can be read about on
Wikipedia
.
Warmup
We do not have permission to use the railroad bed. The empty area around parking should give enough space. Be careful about cars parked there.
After run social
After run social will start at 7pm in Quincy, WA. Organizers will likely arrive around 8pm.
This is the place we meet:
Westside Pizza.
They have some salads and also gluten free pizza.
Day 2
Start window: 9:00-11:00. Start times will be assigned. Max time: 3 hours.
Location: Bishop's land, South of Ancient lakes Western entrance: here. Discover pass needed!
Directions: From Quincy side or so get to Ancient Lake Road (dead end at Ancient lakes Western entrance). Route to parking will be marked. If you pass the turn, then trace back around 0.4 miles. Parking is under power lines by the small ponds.
Location from gps-coordinates.net:

Ancient Lake Rd NW, Quincy, WA 98848, USA
Latitude: 47.172328 | Longitude: -119.98288
Map and courses
This is a map used once in 2015 for an informal event described in
Homebrew OC's web page
. The map can be viewed there as well.
Map notes: Little vegetation, mostly sage. Lots of big depressions, cliffs. Bare rock symbol used to denote different stages of rotting mostly vegetationless rock: from bare rock to sand/rock mixture w/o vegetation. All types of cliff symbol used (with and without tick marks). Stony ground symbol used mostly to depict formations of rocks fallen down from cliffs. LIDAR data used for 5m contours, very precise. Map size - letter paper, scale 1:10000. Fieldwork on the map - 5x7-hour mandays at the moment.
Be extra careful with cliffs (limited time spent on those, so what is passable cliff on map, might be not very passable in reality). Be extra careful with ground anyways - very easy to roll ankles.
For long course: one route choice nearing an amazing cliff overhang into Columbia river is off-bounds and marked with purple crosses over it.
Courses have been designed:
9.9k, 165m, 23 controls
6.3k, 125m, 19 controls
4k, 60m, 13 controls.

Route to start goes by a private cemetery; please respect that; it is family cemetery of the owner of the private land we are using.

When you are done with your running; there is an excellent spectator location for one control before finish.

Warmup
Location East of the small road to parking to Ancient Lake Road except the field area is all good for warmup. Do not go West of the small NS road for warmup - you will see finish there. See map fragment for parking location.
Race flow
Arrive at least half an hour early. Go to registration, exchange waiver against a number and safety pins. Go to start when close to your start time. Run! Finish! See your splits. Stick around for finishers and cheer them up as they run into the finish.
Mandatory gear
A WHISTLE is mandatory safety equipment; please take several with you, in case someone else is missing one.
SI sticks will be needed - if you have marked that you don't have one - we will provide.
BIBS - all racers must wear visible numbers. You will get your number exchanging it to a signed waiver. You will be given map if your number is visible.
WATCH - if you feel like you might be pushing the 3 hour time limit, please take a watch. You must be back after 3 hours. If you are not, emergency protocol is started.
For parking - If you don't have Discover pass, you can acquire it on your way to race location:
In Cle Elum and Ellensburg:
In Quincy and Moses lake:
Suggested gear
Since the sun will be shining at least on one day, a hat and sunscreen might be a good idea.
Dangers
This is orienteering with all its dangers in wild. Racers will sign an OUSA approved
waiver
. Please sign it before arriving at the start. Note that there are two waivers to sign - one for each day.
Some of the significant dangers:
Areas are open to other uses (but I have seen very limited amount of people while doing fieldwork)
We are mostly concerned about cliffs on second day: there are very many of those. There are some cliffs on first day.
There is barbed wire and other evidence of human life events on both maps.
There are some deer on both maps; I have seen 2 non wild dogs running around once on day 2 map, but likely the owner was somewhere close; they did not care about me - that should not be an issue.
Rules
Safety first
General O' meet rules
You may orienteer as a group, but you must leave start and finish together. Keep together the whole race.
3-hour time to finish. At most 5 hours till search party is sent after you. We will inform 911 at that time.
There will be no CHECK control; only CLEAR and START. You must CLEAR before START and HEAR START BEEP.
Weather
I'll be surprised to see snow on ground. Different web cams can be seen
here
.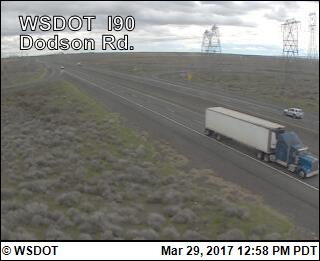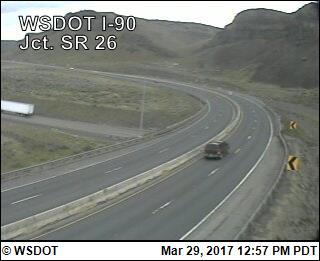 Service
1) We will start on time. Assigned start times may be approximate.
2) Maps will be either bagged or water resistant paper
3) Map quality will be Homebrew OC map quality. Ask previous users if you want to know what that is.
4) Results will be on winsplits and attack point. We will publish the results no later than end of 1st of March.
5) Timing will be SI-stick based.
6) There will be water on course.
7) There will be water at the finish.
8) Empty maps will be sold -- we will likely have some spare maps; further sales will need to be negotiated through email.
9) Courses can be changed through email as long as it happens before Wednesday 24th of February.
Registration and prices
Registration is closed.
Volunteers
Start volunteer: Ing
Registration: Debbie
Control picking: Roman, John, Matt
Rescue party: Atis, Ott, Nikolay
Photography: Atis
Control waking: Murray
Course analysis after race: Mike
Lodging
We suggest Quincy for Saturday night.
For Friday night we suggest camping near Beverly, WA or anywhere between Ellensburg and Moses lake.

More info
Some teaser pictures from fieldwork:
here
. Some teaser pictures from some time before:
here
.
What else to do?
The terrain and location are quite special if you have not been there.
This is what can be observed:
Wanapum Dam is close to D1 map.
Frenchman Coulee climbing area hosts another O' map.
Gingko Petrified Forest is another location of interest.
Ancient lakes have some primitive campgrounds and is quite a view to hike in. The location has two more O' maps.
There are some smaller and bigger wineries around, but they are mostly closed this time of year. Here is one open (resort and winery): Cave B
The Gorge Amphitheater is located near by.
Wild horses monument (a quick stop from I90).
Start times
Day1
Long
Medium
Short
11:59
Frank Skorina
12:01
Jan Urban&Anna Urbanova
12:03
Oleg Slyusarchuk
12:05
Tencia Birkebak
12:07
Andy Roberts
12:09
Michael Schuh
12:11
Justin Jayne
12:13
Ann Davis
12:15
Sierra Williams
12:17
Barry Teschlog, Susan Luedeke
12:19
Annie Hewitt, Erin Findlan, Matt Hayes
12:21
Julie Cassata
12:23
Nataliya Slyusarchuk
12:25
Rob Knudsen
12:27
Team IDR
12:29
Shannon Cheng
12:31
12:33
Bradley Davis
12:35
Alexander Macleod
12:37
Roman Malinovskyy
12:39
12:41
Eileen Breseman
12:43
Ethan O'Connor
12:45
Don Atkinson
12:47
Eric Sandbo
12:49
Chris Whitmyre
12:51
Celia Schofield
12:53
Robert Davis
12:55
Stanley Woods
12:57
David Enger
12:59
Ott Toomet
13:01
Kelsey Breseman
13:03
Rick Breseman
13:05
Ryan Sandbo
13:07
Nikolay Nachev
13:09
Kean Williams
13:11
Ben Smith
13:13
Scott Funston
13:15
Patrick Nuss
13:17
Joanne Woods
13:19
Ian Collings
13:21
Dana Breseman
13:23
Graeme Rennie
13:25
Emma Sherwood
13:27
Ian Saari
13:29
Ryan Breseman
13:31
Eric Bone
13:33
Pia Blake
13:35
Adam Woods
13:37
Caroline Sandbo
13:39
Will Enger
13:41
John Harbuck
13:43
Nathan Detroit Barrett
13:45
Kate Knapp
13:47
Jourdan Harvey
13:49
Laszlo Kolyvek
13:51
13:53
Emily Ross
13:55
13:57
Debbie Newell
13:59
14:01
Ing Uhlin
Day2
Long
Medium
9:00
Justin Jayne
9:02
Jan Urban&Anna Urbanova
9:04
Shannon Cheng
9:06
Susan Luedeke&Barry Teschlog
9:08
Pia Blake
9:10
Tencia Birkebak
9:12
Julie Cassata
9:14
Dana Breseman
9:16
Emma Sherwood
9:18
Don Atkinson
9:20
Rob Knudsen
9:22
Eileen Breseman
9:24
Kean Williams
9:26
Ann Davis
9:28
Rick Breseman
9:30
Kelsey Breseman
9:32
Celia Schofield
9:34
Frank Skorina
9:36
Alexander Macleod
9:38
Bradley Davis
9:40
Ott Toomet
9:42
Robert Davis
9:44
Stanley Woods
9:46
Ryan Breseman
9:48
Ethan O'connor
9:50
Roman Malinovskyy
9:52
Patrick Nuss
9:54
Debbie Newell
9:56
Ben Smith
9:58
Ryan Sandbo
10:00
Nikolay Nachev
10:02
Michael Schuh
10:04
Graeme Rennie
10:06
David Enger
10:08
Nathan Detroit Barrett
10:10
Joanne Woods
10:12
Jourdan Harvey
10:14
Scott Funston
10:16
Eric Bone
10:18
Kate Knapp
10:20
Will Enger
10:22
Eric Sandbo
10:24
Adam Woods
10:26
Emily Ross
10:28
Ian Collings
10:30
John Harbuck
10:32
Ian Saari
10:34
Laszlo Kolyvek
10:36
10:38
Caroline Sandbo
10:40
10:42
Ing Uhlin
10:44